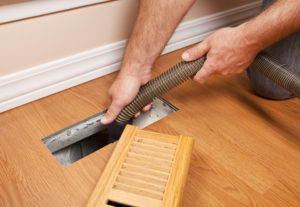 Air duct cleaning services are a vital resource for any residential homeowner or commercial property manager. Whether you're a mother with your children's health to consider, a small business owner wanting to keep energy costs down or a corporate office owner looking to deliver the best working conditions to your employees, duct cleaning is necessary.
When asking how to clean ducts, the evidence is clear: duct cleaning specialists are certainly those best able to deliver a safe, reliable and economical air duct cleaning service. In the Greater Toronto Area, we consider ourselves the best! But all too often, the general public is unaware of the need to clean a HVAC or air conditioning system. The questions of why duct cleaning is important or exactly what is duct cleaning are surprisingly common. No wonder people make poor choices when choosing an air duct cleaning company.
Unfortunately, unreliable or untrustworthy duct cleaning companies are a potential risk for any consumer. While the vast majority of companies are law-abiding professional units that have the delivery of quality service at the heart of their operations, others are not. While some may simply be inadequate or lacking in experience, the odd "company" is working only to separate trusting customers from their hard-earned cash.
This blog will explain why air duct cleaning is necessary for residential and commercial properties, and highlight the best ways to identify and avoid air duct cleaning companies in Toronto – or anywhere else – that should be avoided.
While we make won't go into it here, the argument about how often to clean ducts is often spoken about. The answer to how often should you clean air ducts has a lot to do with how heavily your system is used, the size and type of property, and recent weather. For the record, Comfort Clean recommends every three to five years.
Duct Cleaning: The Facts
Air conditioning and HVAC systems are present in the vast majority of Toronto and Canada homes, business spaces and offices. Due to our cold winters and warm summers, air conditioning – which transports fresh warm air in the winter or cold air in the summer – is hugely helpful and creates a pleasant environment in any property. In comparison to heating systems like radiators that can be problematic during the freezing temperatures of winter and fires that can cause smoke issues, air conditioning, and air ducts are generally more modern and efficient. However, like any machinery, maintenance is required to keep a duct system functioning to its highest order. This is where duct cleaning comes in.
When asking yourself "is duct cleaning necessary?" or "is duct cleaning worthwhile?" these are the facts that you should be aware of.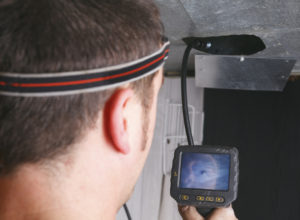 Top Reasons for Residential Duct Cleaning
Allergies: In a home with children, it is particularly important to clean and maintain your air duct system. Air pollutants and allergens are a rising problem in cities around the world including Toronto. Frequently children are more susceptible to the negative effects of poor air quality. Asthma is a common problem and one that is rising. By regularly hiring a duct cleaning company, potential bacteria, pollutants and dust mites that can worsen asthma can be removed.
Nuisance Pet Hair: While we may love our pets, our air ducts do not love the hair they shed. Pet hair that has been shed and can become a nuisance is commonly known as dander. Unfortunately, dander is often to blame for air duct system blockages and reduce efficiency. Not to mention big balls of dander being the perfect breeding place for bacteria. Riding your home of dander is easier with duct cleaning.
Smoking: Smoking is now frequently limited to one area of the home in order to keep the smell of cigarettes isolated and avoid second-hand smoke inhalation. But with a HVAC system, smoke can be passed about the house regardless of a person's best efforts. Cleaning your duct system reduces the lingering smell of smoke and improves the health of those using your home.
Mould Problems: When a home has mould, there is either a leak or ventilation problem. Quality ventilation, delivered through efficient air ducts, helps reduce the likelihood of mould and the damaging impact it can have on a home's structure.
Top Reasons for Commercial Duct Cleaning
Sick Building Syndrome – Sick Building Syndrome, or SBS, is a thoroughly modern phenomenon. As more people share large buildings where the air is pumped around, the rates of individuals feeling ill are rising. Though there is no scientific explanation for this, most signals point to inadequate ventilation and poorly maintained air conditioning systems, which recycle allergens and bacteria. Cleaning your commercial property's HVAC unit can help protect those inside.
Happier, More Productive Workforce – Just like SBS, poorly maintained and dirty air ducts have been linked to feelings of unhappiness and fatigue in people like office workers. With professional duct cleaning, you can help improve the mood of workers, reduce fatigue, and foster a more productive workforce.
Energy-saving – The old saying, spend a penny to save a pound, really applies to air duct cleaning for commercial buildings. By cleaning the HVAC system, of an office or business space, you are able to dramatically increase its efficiency and deliver a corresponding drop in energy requirements. This means more money in your pocket. The larger the building, the truer this is.
Fire Safety Improvement – An utterly essential feature of modern health and safety standards is fire safety. From dust buildups to hair and dander, there are many flammable materials that can be caught up in the grates and ducts of an air conditioning system. By cleaning the air ducts in a commercial property, you can reduce the potential of any fire incident and meet the standards that most modern commercial buildings must adhere to.
How to Avoid Untrustworthy Air Duct Cleaning Companies
As already mentioned at the start of this blog post, there are companies out there that are not as genuine or professional as they would seem. Unfortunately, there are companies that claim to be professional duct cleaning outfits in order to take advantage of clients. Some may be offering types of duct cleaning that are not suitable for your system or professing duct cleaning benefits that are not applicable to your property. The duct cleaning cost that unreliable companies offer potential clients may be falsified or intentionally vague. All of these techniques are unprofessional, immoral and damage the trust that the general public has in our industry. Some are outright fraudulent.
Here, we will explain the most common tricks and practices of unsavoury air duct cleaning companies for you to avoid.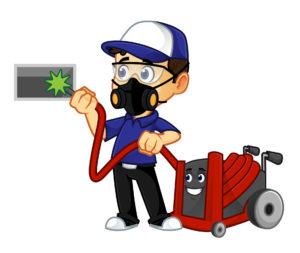 Coupon Scam
The Promise: During summer, coupons frequently arrive through the letterbox to inform people of great deals and discounts they could receive from a local air duct cleaning company. The coupons are professionally-made and seem genuine, but you are surprised as the amount of the discount on offer. From 60 to 70 and 80 percent savings are promised on a duct cleaning service that is ideal to have before the winter snap.
Customers will gladly await the cleaning team to find out exactly how do professionals clean air ducts. But what these customers receive will not be a professional cleaning job and will not represent value for money.
The company that arrives will probably not carry out a general assessment to inform you about the general health of your air conditioning system. Any analysis carried out will be done so with minimal effort and time invested. But you will still be told that a variety of other options – that come at another cost of course – are necessary to carry out the cleaning properly. When performed, the duct cleaning service is likely to be over quicker than you would have expected and prices seem to have grown.
How to avoid it: Always check the essentials with any company offering drastic discounts. Before agreeing to any work or signing a contract, have a thorough conversation about the service to be given and ask questions on anything you may doubt. References are always good to collect.
Remember that this is not the case for all coupon offers. Most are legitimate business practices and useful ways for local companies to drum up business and acquire return customers. But beware of the discount being offered. An old saying here is true: if it's too good to be true then it probably is.
Mould Inspection Offer
The Problem: Mould and mildew in ducts can be problematic. If the presence of fungus is found it should be removed from your system immediately to stop the spread and protect the health of those using the property.
But some companies seem only ever to offer mould inspection services. Unsurprisingly, the discounts the company is offering seem shockingly good. There are often pressuring tactics involved that state the offer is only available for a limited time and that you must call right now to receive it.
When the company arrives to perform its check, it will always find mould. This is not surprising, because the next step of the scheme is to offer a thorough cleaning service. While this additional service is far more expensive than the initial offer, the company could carry it out that same day and is still offering a discount. Do you have the time to contact another company that could provide cleaning at the same price? Probably not.
How to avoid it: Once again, research is important. Check a company's website and look at the provable experience it holds before going further. Understand that when heavy discounts are made, a company is likely to look to make its money somewhere else. That might be through insisting mould is present when it is not, or carrying out cleaning quickly and ineffectively so it can move onto the next customer as soon as possible.
"Deep Clean" Offer
The Problem: The idea of a deep clean service seems sensible and beneficial to your system. A deep clean would allow a company's highly experienced team members to get right to the root of any problem, resolve it professionally, and leave your HVAC system with a clean bill of health. There is only one catch: deep cleans don't really exist.
Any respectable professional air duct cleaning company offering residential and commercial duct cleaning services should not need to offer a separate deep clean package. As with Comfort Clean, the deep clean should be part of the standard service that every customer receives. Any cleaning service is a "deep clean" by default because every grill and duct within a system must be freed of problematic blockages of dust, dander, and hair, and be thoroughly disinfected.
All too often, the companies offering to "deep clean" your system will only clean the area visible to you. This is particularly the case in commercial buildings where the air conditioning system can be extensive and run through multiple floors. They will tell you that
How to avoid it: Always check with a company what a "deep clean" is and what the difference is between a deep clean and its standard service. Be critical of suspiciously low offers and, as always, search out customer reviews before signing anything. Google is good for this!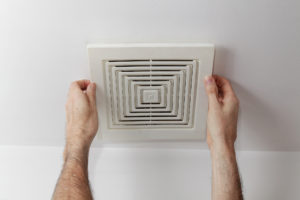 Like every industry, there is a small minority of unscrupulous operators posing as professional air duct cleaning companies. The internet has become a superb tool for consumers to find quality services and workmanship but has also offered that intent on deceiving others the chance to reach a larger audience.
It is important to always be critical of any company that seems to be promising services no other company can match. Checking the experience, history and customer service of any potential service provider is one way to avoid problems. At Comfort Clean, our decades in business can easily be checked. We have client reviews available on demand and one of our team members is always happy to speak with you to answer any questions or doubts.
Checking business directories and, to a lesser extent, customer review sites like Yelp, can also point you in the right direction. Google Reviews can be useful too.