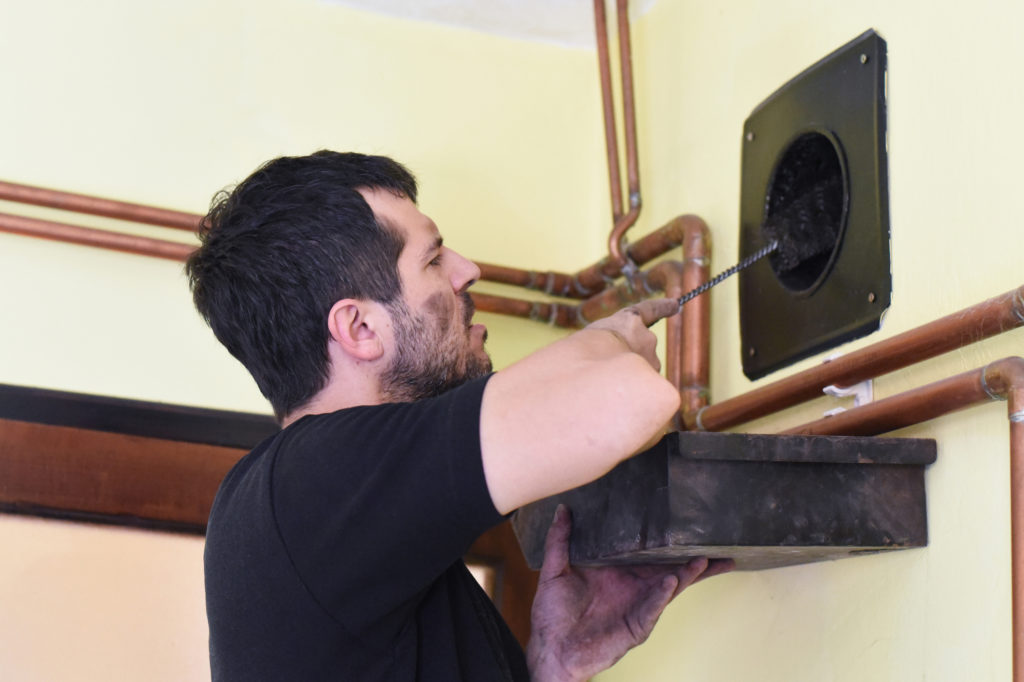 As the weather starts to get colder, and the days get shorter, we often forget how much our air ducts are working to keep your house or business warm. Air ducts never get a day off, and winter is a perfect time to look for residential air duct cleaning services or commercial air duct cleaning services to alleviate some of the stress on your system. Here are some of the reasons why winter is the perfect time to book your commercial or residential duct cleaning in Toronto.
You Will Save Money
Winter can be an expensive season for many homes and businesses, as the cost of heating your space can start to add up! This is where professional duct cleaning companies can help your wallet and your health. With a proper duct cleaning company working on your HVAC system, your system will be able to be more efficient and thus result in your furnace running less often. Every nickel counts, and with Ontario power rates, an air duct cleaning in Toronto can undoubtedly save you some money.
Keep Your Space Clean
Duct cleaning specialists are people that can help keep your home or office cleaner. As HVAC systems age, the vents will start to collect dust and debris, and that unwanted dirt can spread across your space. A simple vent cleaning can do wonders for the overall cleanliness of the area, and whether you are looking for residential air duct cleaning services or commercial air duct cleaning services, a professional commercial air duct cleaner will make a real difference in just a single afternoon.
Improve Air Quality
In the winter, it can be challenging to get fresh air into your space without sacrificing precious heat. This is why to improve air quality in the winter; commercial air duct cleaning companies suggest completing vent cleanings during the colder months.  As HVACs can contain things such as allergens, pollen, dust, bacteria, and fungi, the winter is the perfect time to set your business up for a breath of fresh air just before allergy season starts!
Extend the Life of Your HVAC System
One of the most significant benefits of air duct cleaning services, no matter the season, is the fact that vent cleanings extend the life of your HVAC system. As any commercial air duct cleaner in Toronto can attest to, as dust and dirt builds, the harder an HVAC system has to work to do its job. So, why stress your system during one of the busiest seasons for your HVAC system? Instead, complete a residential or commercial duct cleaning in Toronto, and extend your systems life.
As one of the premier commercial duct cleaning companies in the city, we are proud to serve the great community of Toronto. Our air duct cleaning service is one of our most popular services, and no matter if you are looking for residential duct cleaning services or commercial duct cleaning in Toronto, our team can help you and your HVAC system. Call our team today and see how our team of duct cleaning specialists can deliver a top-end duct cleaning for your home or business anytime, even in the dead of winter!