Air Duct Cleaning
Toronto & GTA
Air Duct & Vent Cleaning Experts for 38 years

For over 38 years Comfort Clean has been providing Toronto and its suburbs with leading services in Air Duct Cleaning, Dryer Vent Cleaning and Carpet and Oriental Rug Cleaning.
Comfort Clean was established in 1980. Our hard work and dedication to our clients helped us to maintain our reputation as the best in business for over three decades. Today our company is armed with the most powerful equipment, state-of-the-art facilities, and top-of-the-line chemical solutions. Comfort Clean uses HI-TECH industry standard cleaning methods and employs an experienced team of specialists who hold a variety of qualifications.
We are passionate about what we do and we are ready to serve all your needs seven days per week!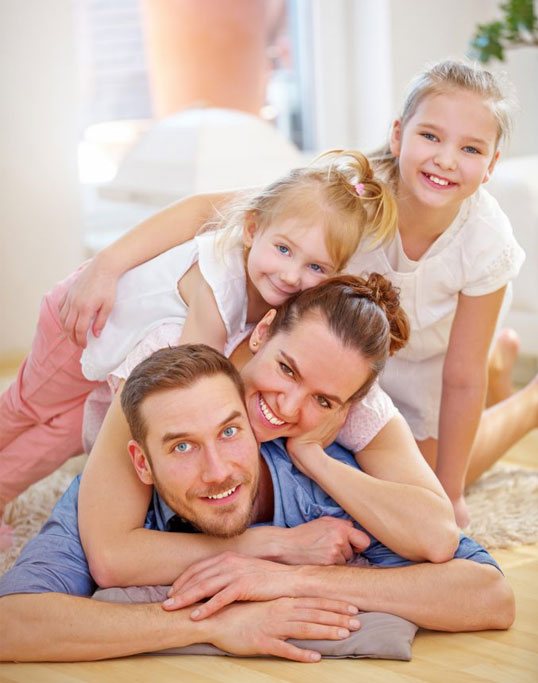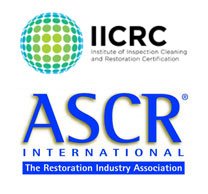 What We Deliver
Comfort Clean offers professional duct cleaning services for the GTA to prevent the above from building up in your air ducts. Every member of our cleaning team is fully trained and certified by the National Air Duct Cleaners Association (NADCA). Moreover, all of our equipment is HEPA approved.
Our team will fully inspect all of your air ducts, vents, and HVAC system.
We will do a thorough cleaning of the above.
We will replace your disposable furnace filter.
We will provide you with a 100% customer satisfaction and property protection money-back guarantee.
Our professional and courteous cleaning team will take extra care to keep your home clean by wearing boot covers and using drop cloths to prevent dirt and debris from accumulating on your carpets, floors, and furnishings.
With our professional duct cleaning services Toronto, you will notice an immediate difference in the air quality of your home.
Air Duct Cleaning Service
The air ducts in your Toronto area home should be cleaned every six to twelve months. Duct cleaning Toronto is beneficial for a variety of reasons. The following materials can get trapped in your air ducts, which can lead to such health issues as allergies:
Bacteria, mold, and mildew.

Dust mites.

Pet hair and dander.

Leftover residual from home renovations or new construction.

Insects, rodents, and other pests.
Reasons for Duct Cleaning
Your air ducts have never been cleaned before.

New construction or recent home renovations.

Someone in your home is a smoker.

You have pets.

Someone in your home suffers from allergies or other respiratory health problems, such as asthma, COPD, or emphysema.

You have noticed signs of insect or rodent infestation.

Your house is susceptible to mold or mildew.
Residential Air Duct Cleaning Services Prices
Basic Package$195
Comfort Package$245
Luxury Package$345
Before & After Duct Cleaning Service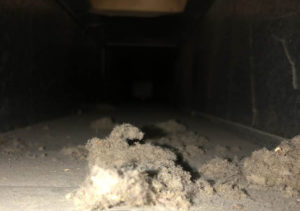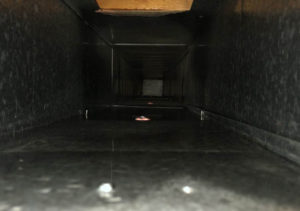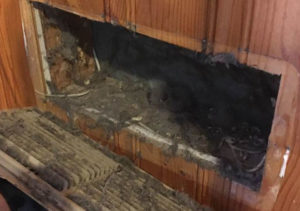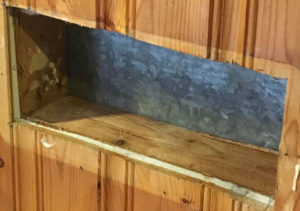 Our 10 Step Duct Cleaning Process:
Benefits of Air Duct Cleaning.
Promote a Healthier Environment: If your air duct system is compromised, it can lead to poor air circulation with your home, which has a direct impact on those who suffer from health issues, such as allergies or breathing issues.
Fire Prevention: If dirt, dander, and other debris are trapped in your air duct system or dryer vents, there can be a potential fire hazard. Regular duct cleaning service can greatly reduce this risk.
Lower Energy Costs: Professional air duct cleaning Toronto can help reduce your energy costs. Your HVAC system will not have to go into overdrive to provide your home with clean air, which can directly affect the amount of energy it uses, thus lowering your energy bills.
Increase Energy Levels: Poor air quality can lead to the feeling of uneasiness, fatigue, and brain fog. Air duct cleaning can promote a healthy environment, which will increase both your energy level and productivity.
Commercial Air Duct Cleaning
We are proud to serve a variety of clients, including home owners, building associations, small businesses and large enterprises.  Let us help you make your home or business a healthy and comfortable place that it deserves to be! We will provide you with nothing less but the best service in the industry, guaranteed!
At Comfort Clean, customer satisfaction is of utmost importance!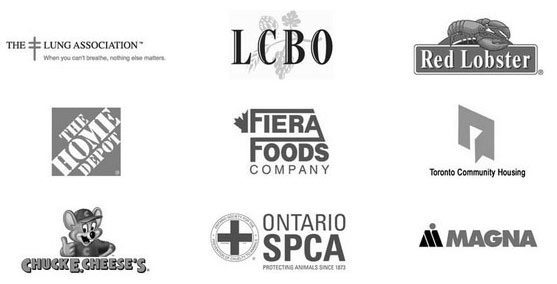 Superior Air Quality From Our Trademarked Duct Cleaning Equipment
Commercial Air Duct Cleaning

Laundry Exhaust Vent Cleaning

Furnace Cleaning

Air Exchanger Cleaning

Sanitization
AC Coil Cleaning

HEPA Filtration Systems Cleaning

Air Chillers Cleaning

Blower & Fan Cleaning

Bird Nest Removal

Commercial Vent & Dryer Vent Cleaning
Toronto and GTA  Service
Woodbridge

Whitchurch-Stouffville

Uxbridge