Duct Cleaning
Toronto & GTA
Toronto Air Duct & Vent Cleaning & Sanitation
Experts for 38 Years!
Comfort Clean has delivered its highly professional services around Toronto and the GTA for over 38 years and has established itself among the premier companies for residential and commercial duct cleaning.
Comfort Clean is a company built on improvement. Since our founding in 1980, Comfort Clean has constantly refined its duct cleaning service through the application of enhanced technologies, industry-leading processes and building a team totally committed to each and every job. When you want a cleaner and healthier environment for your commercial or residential property, Comfort Clean can provide it.
Our dedication to cleaning dirty air ducts never stops. That's why we offer a service every day of the week. With Comfort Clean, home duct cleaning offers are available whenever you need them!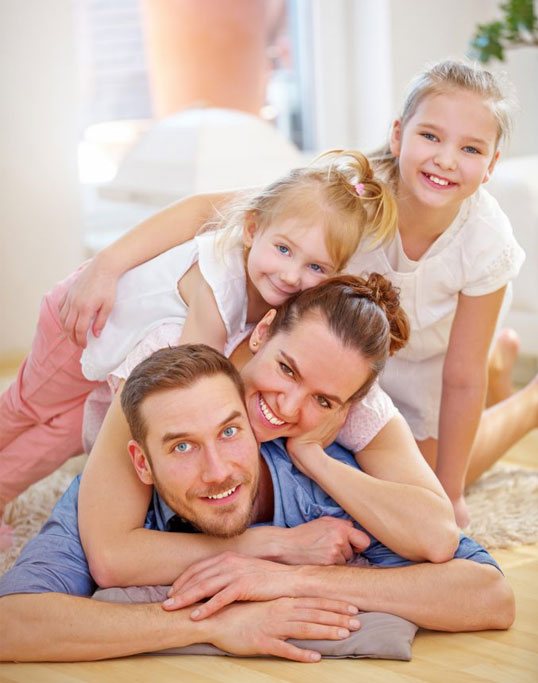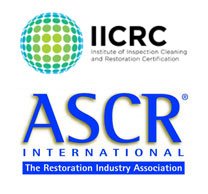 What We Offer
Comfort Clean offers a dedicated duct cleaning service for any building in Toronto and the Greater Toronto Area. As duct cleaning professionals, we understand better than most, the potential hazards that dirty and unclean air ducts can present. To avoid allergens and irritants being pumped into your commercial or residential property, we deliver exceptional duct cleaning service to enhance the performance of your air duct and create a fresher, healthier environment to live in.
So how does the Comfort Clean team go about improving the cleanliness of your air duct system?
Inspection. Before deciding upon the chemical treatment or state-of-the-art cleaning technologies to be applied, our team will inspect your HVAC systems and every duct or vent in your property. We ensure it is working soundly and that our duct cleaning service will enhance its performance.
Deep Clean. Our inspection allows us to form an air duct cleaning plan for your system. From there, we perform a deep clean to rid your HVAC, vents, and ducts from dust, molds and dead skin that naturally becomes trapped in the system.
Replacement. Included in our service are a furnace duct cleaning and the replacement of the disposable furnace filter if necessary. By replacing your furnace filter, which acts as the first point of protection for your HVAC, Comfort Clean extends the time that your duct work will remain entirely dust, mite, and bacteria-free.
Total Respect. Comfort Clean understands that a person's home or workplace should always be treated with respect. That's why our team of courteous professionals wear protective clothing and boots when on the job. This prevents dirt from being spread around the home. We always respect your property.
Absolute Satisfaction. Comfort Clean places customer satisfaction above all. We are so confident in our service that we provide a money-back guarantee on all the residential vents cleaning and commercial ductwork cleaning service we deliver. Comfort Clean is never beaten!
Why Is Ductwork Cleaning So Important?
Employing the help of professional duct cleaners is essential for several reasons. Chief among these is the need to provide healthy indoor air quality so that those who live or work in a building are able to do so without being affected by poorly-maintained HVAC or air conditioning systems. When residential or commercial dryer vents cleaning is not performed in the recommended six to twelve months, issues with indoor air quality can arise.
Duct systems in Toronto that are not cleaned regularly can lead to the presence of:
Mould and Mildew: The presence of mold and mildew, which means the existence of potentially harmful bacteria in your air conditioning system, is not easily detected. Mould has the unfortunate potential to harbor bacteria that can make residents or workers sick. But it's also very difficult to eradicate completely. This is because mold and mildew thrive where there is moisture and, in a warm building, removing all moisture is hard.

Dust Mites: Do you find yourself with a runny nose when it isn't cold outside? A feeling similar to hay fever when flowers are not in bloom? Then it's likely dirty air in the building you work or live in has an HVAC system chocked full of dust mites. These unseen critters feed on skin cells shed by humans or pets in a building and have the ability to cause stuffy noses, worsen asthma and even cause shortness of breath in some people.

Pet Hair: The hair that pets loose – especially long-haired dogs or cats – can be a nuisance for homeowners. The long hair that pets shed, also known as dander, can be passed throughout a building via the air conditioning system and block air ducts. This leads to reduced ductwork performance and massed dander provides the perfect place for bacteria to grow.
Construction Dust:

Aside from the usual dust present in Toronto buildings, the dust from renovation works is another potential danger that can be reduced with a commercial ducts cleaned. Brick dusk is particularly dangerous because it is so fine. If your building has seen renovation recently, a

dryer ventilation cleaning

is essential. Construction dust can lead to a condition known as silicosis, a condition that construction workers are most likely to suffer from.

Pest Faeces: Making sure your Toronto air conditioning system is airtight can help reduce the likelihood of rodents or insects living inside it. But few measures are completely full-proof against pests, and where you have pests, you have their faeces. Duct work cleaning removes faeces or the carcasses of insects to reduce spreading unhealthy bacteria.
Top Reasons for Cleaning Air Ducts
Allergies or breathing issues: If someone who lives in your home or works in your property suffers from allergies, a professional cleaning should be a priority. It reduces the likelihood of this person's health worsening.

Damp: When a property is susceptible to damp, mold and mildew flourish. With a commercial ductwork cleaning service, this can be remedied.

Smokers: When a person smokes indoors, that smoke can be spread around the building. This is a health issue for other building uses and can make furniture and fittings smell like tobacco smoke.

Pets: Hair and skin become more of an issue with pets.
Insect/Rodent Problem: If you have seen droppings around air ducts or hear scratching in vents, then you may have an insect or rodent infestation. This has the potential to damage your AC system and should be addressed immediately.

Construction Works: Brick dust can cover the furniture in a fine layer of dust and cause breathing difficulties. Stop this with thorough dryer ventilation cleaning.

Never Previously Cleaned: If you have never had your home duct cleaned then now is the time to act. HVAC and air conditioning systems should be cleaned every six to twelve months to ensure healthy and safe air quality.
Residential Air Duct Cleaning Services Prices
Comfort Package$265
Luxury Package$365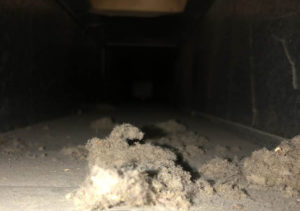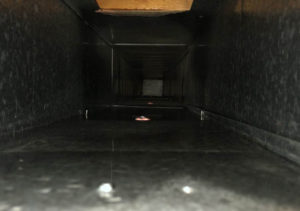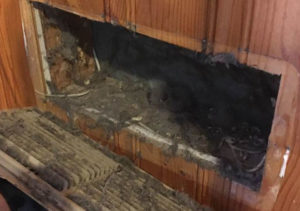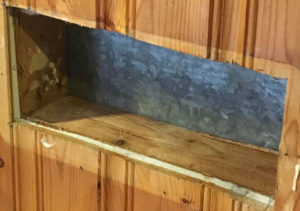 Comfort Clean's 9 Steps To Premier Cleaning Process
See how we guarantee clean and healthy air ducts with our professional services.
Air Duct Cleaning Benefits
Healthier Air. The best reason to hire a commercial duct cleaner company, or residential duct clean service, is for the improvement of the quality of air. When dust, dander, and bacteria are taken out of the air circulation around your building, it is a healthier place to live.
Reducing Fire Hazards. Build-ups of dust, hair, and dander, in particular, pose a concern due to fires. Highly-flammable materials such as these should not be allowed to grow and spread in a home or commercial building.
Money Saving. When dust and build-up are removed from your air conditioning system, it is able to perform to its optimal ability. This means it requires less energy for the same performance. For you, this means money saving on energy bills.
Happier Environment. Poor air quality has been linked to feelings of fatigue and may even contribute to depression. Living with poor quality air reduces the quality of life. Working in a building that suffers from poor air quality reduces productivity.
Superior Commercial Air Duct Cleaning
Comfort Clean delivers exceptional commercial duct clean service to major companies and SMEs across the Toronto and GTA. With our professional cleaning service, the quality of air both your employees and clients breathe is dramatically improved. For the commercial ducts cleaning service that you can rely on, call Comfort Clean today!
At Comfort Clean, customer satisfaction is of utmost importance!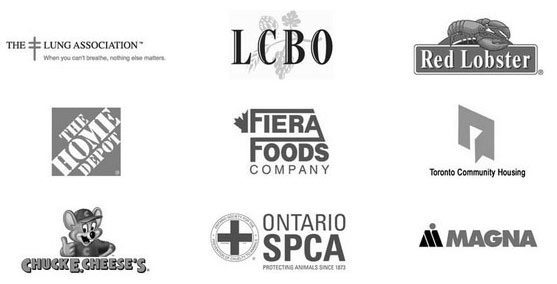 Superior Air Quality From Our Trademarked Cleaning Equipment
Commercial Air Duct Cleaning

Laundry Exhaust Vent Cleaning

Furnace Cleaning

Air Exchanger Cleaning

Sanitization
AC Coil Cleaning

HEPA Filtration Systems Cleaning

Air Chillers Cleaning

Blower & Fan Cleaning

Bird Nest Removal

Commercial Vent & Dryer Vents Cleaning
Toronto and GTA Service
Woodbridge

Whitchurch-Stouffville

Uxbridge